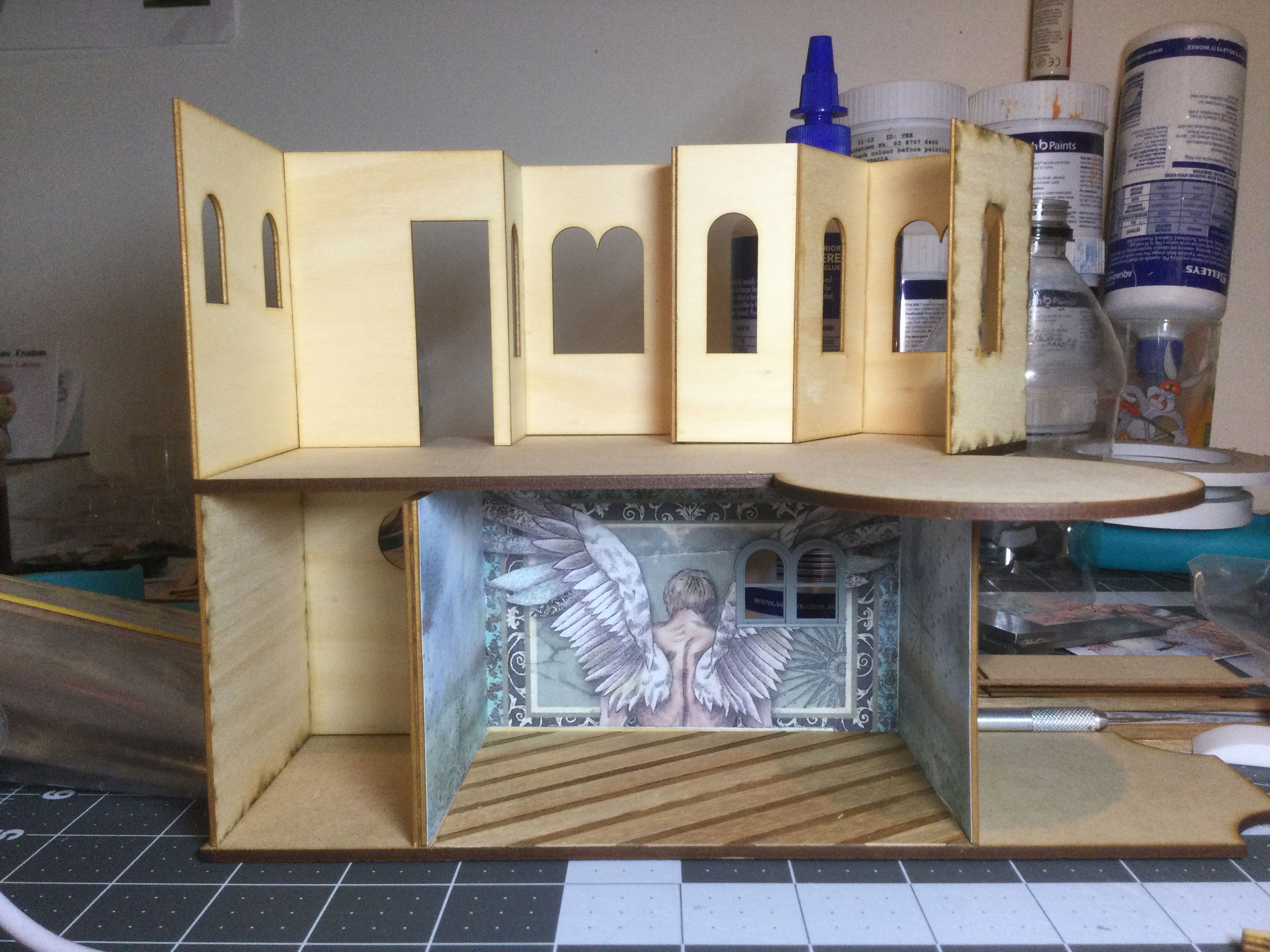 This class was taught via Zoom at 1 pm on a Sunday there, which for me was 3 am on Monday morning. Therefore I ended up doing the entire class via recordings. I knew this would prob be the case so was not too perturbed.
Michelle sent a supplies list with links to items needed, but with the cost of postage from the US, I had to look around and improvise where possible. I ordered Grantline windows and doors which only arrived after the class started. 8 weeks it took.
Other links went to China for wheels and lights, some which I'm still waiting for. Next Michelle sent cutti lists for illustration board, but I had dec to use 3ply birch instead. So I then had to transfer Michelle's patterns into Corel and redraw to the correct dimensions.
The plans did need a lot of cleaning up.
The photo shows where I got to by the end of week 3. The floor is strip wood laid in a diagonal pattern for interest. My wallpapers are a mix of patterns and scraps joined together.
In the lounge I have my manly Angel, with compasses on the side walls. The room next to it will be the engine room.
Upstairs there is a tower , with possibly a bathroom next to it, and the rest still awaiting its final decisions.
I ended up watching the first two videos before I started. I laser cut my pieces and it all went together beautifully. Then while watching the third video I found out that the stairs spiral up and come out at the base of the tower room. Oops. Now I will need to design something else.


Example Text