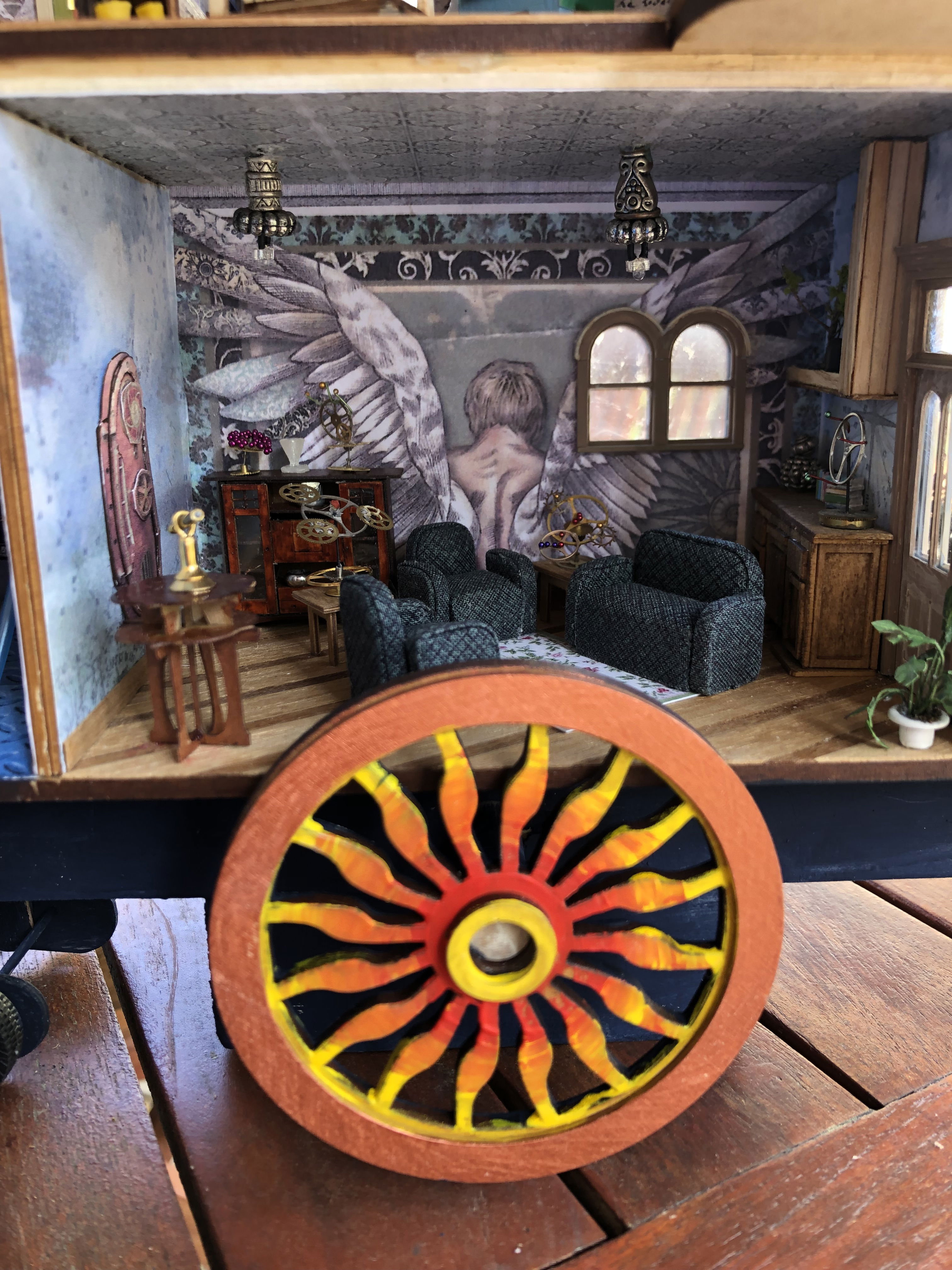 The floor is strips of veneers of Australian woods. Laid in a diagonal pattern for visual interest and to help the space look bigger, the walls are finished with custom papers from a scrapbook. I adore my Angel man, showing his manly muscles, as the feature wall, with compasses and maritime readings on the other two walls.
the furniture is designed by me, at the front a large domino table with telescope ready to watch the stars at night.
In the back left hand corner is a glass fronted cabinet, cogs sculptures on display. Right hand corner, my Australian Buffet, which I made as a gift for an Online Convention in the US many years ago. The lounges are just a generic style.
All the sculptures are made with watch parts and beads and wire.
Lighting has been installed on the ceiling.
A bonsai and fern are growing on the shelf above the buffet, hopefully more plants to come.