in 2016 I attended IGMA Guild school in Castine , Maine, USA. One of my classes was with Mary Grady O'Brien, well known in the US as a folk painter in miniature. The class with Mary was painting childrens chairs in the Dutch Pennsylvania style. Dutch Pennsylvania, being a misnomer as it is really meant to be Deutsch, as in German, Pennsylvania style, but as English shifts so do names. Mary teaching a class below-courtesy IGMA.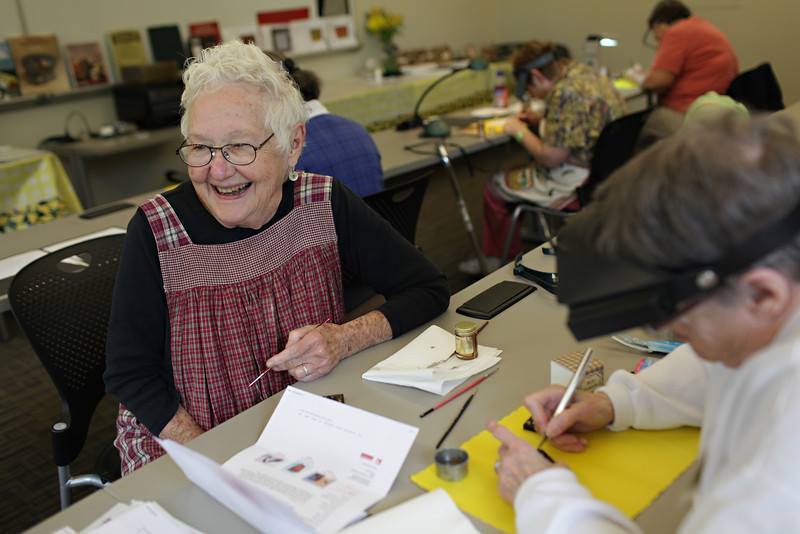 This folk style I'll show in a different article.
We finished early and Mary encouraged us to expand our horizons... sigh. I had already expanded mine by taking her class. Most of the others in class decided to paint Frakturs.... marriage or birth announcements. Me, as per usual had to be different. I choose, a Rufus Porter Mural.
First I used sepia to rough out an outline. then filled in some of the solid basics. Sky Water and land.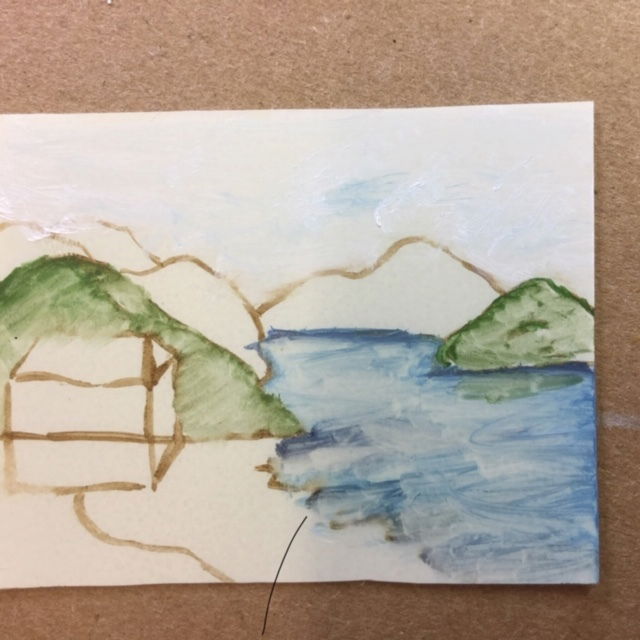 Slowly over the next 16 hours I added more detail. Admittedly its no Picasso or Michaelangelo but I was pretty please with my efforts given up to now, my painting efforts involved large flat surfaces in one colour (walls).
The final painting is at the top